SEARFOSS PHOTOGRAPHY
Started in 1978, Searfoss Photography is a private studio specializing in creative and artistic portraiture. With over 30 years experience, they are still studying and applying new techniques in posing, lighting, and computer enhancements.
As a high school student, Mark's passion for photography became a way of life. He went on to graduate from the RIT School of Photography in New York, and has since earned his Master of Photography and Craftsman degrees from Professional Photographers of America in 2005. He is currently working toward his Masters degree in Electronic Imaging. Mark has received numerous awards for his work in different styles of photography. He has been honored by Professional Photographers of America and SPI, in addition to local and state competitions.
Still studying and entering print competitions, Mark and his wife Kerri look forward to working with their next client as another opportunity to create an award winning portrait experience.
THE STUDIO
Recently re-designed, our studio has new backdrops and props ready for your creative portrait experience! Our sessions can take place in the comfort of our studio, out on a unique location, or a mix of both. Located in Sinking Springs, PA, the studio is surrounded by great nearby areas for just about any session style… long grassy fields, flowers, trees, water, vintage vehicles, beach, barns - the possibilities are endless.
REQUEST A CONSULTATION
LOCATION AND HOURS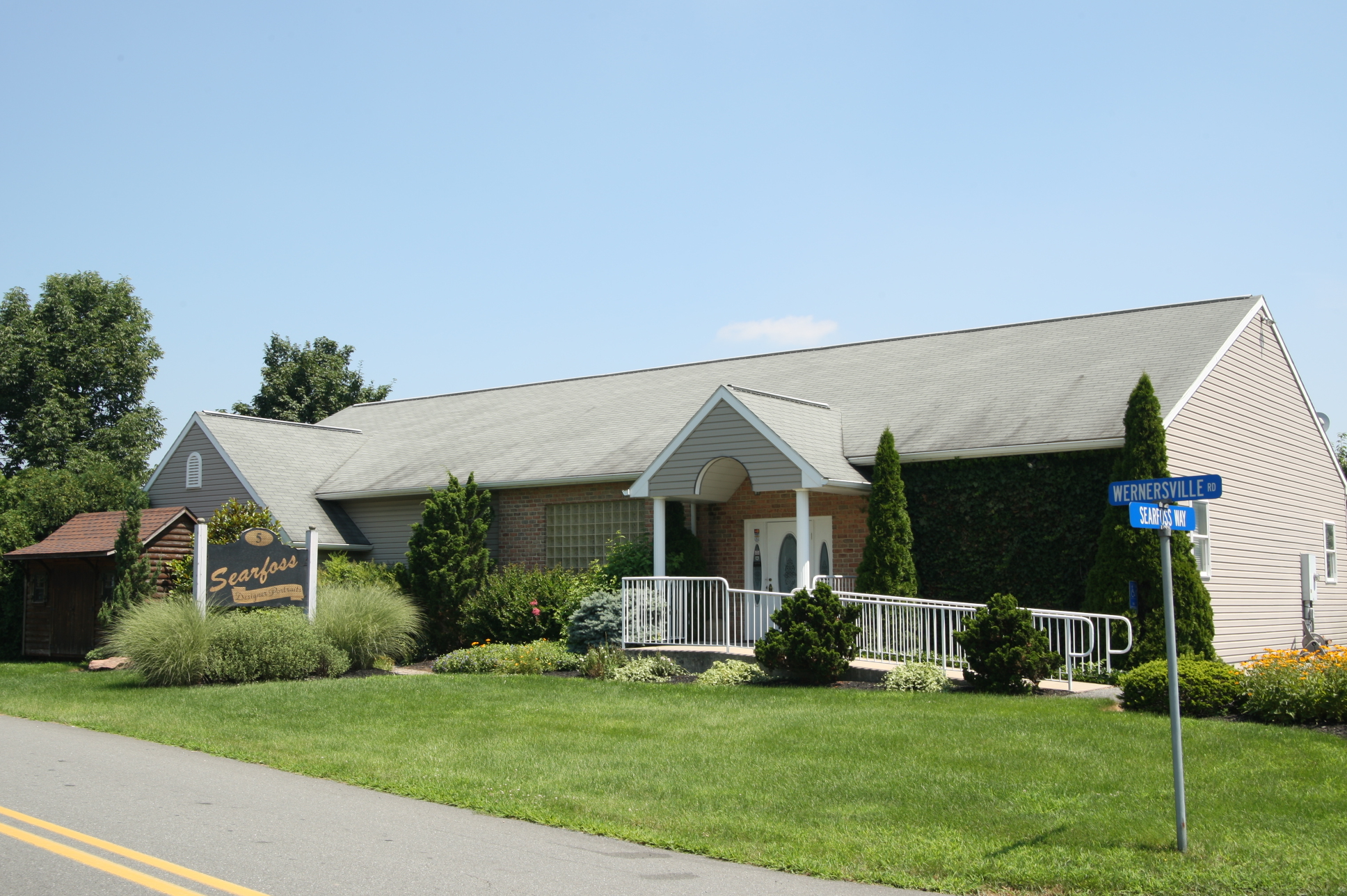 Searfoss Photography
5 Old Wernersville Road
Sinking Spring, PA 19608
Studio Hours:
(by appointment)
Monday - Friday 10am - 5pm
Contact us for more information, and we'll be happy to work with your schedule. If an appointment outside of regular studio hours is necessary, the studio can be opened just for you for an additional fee.